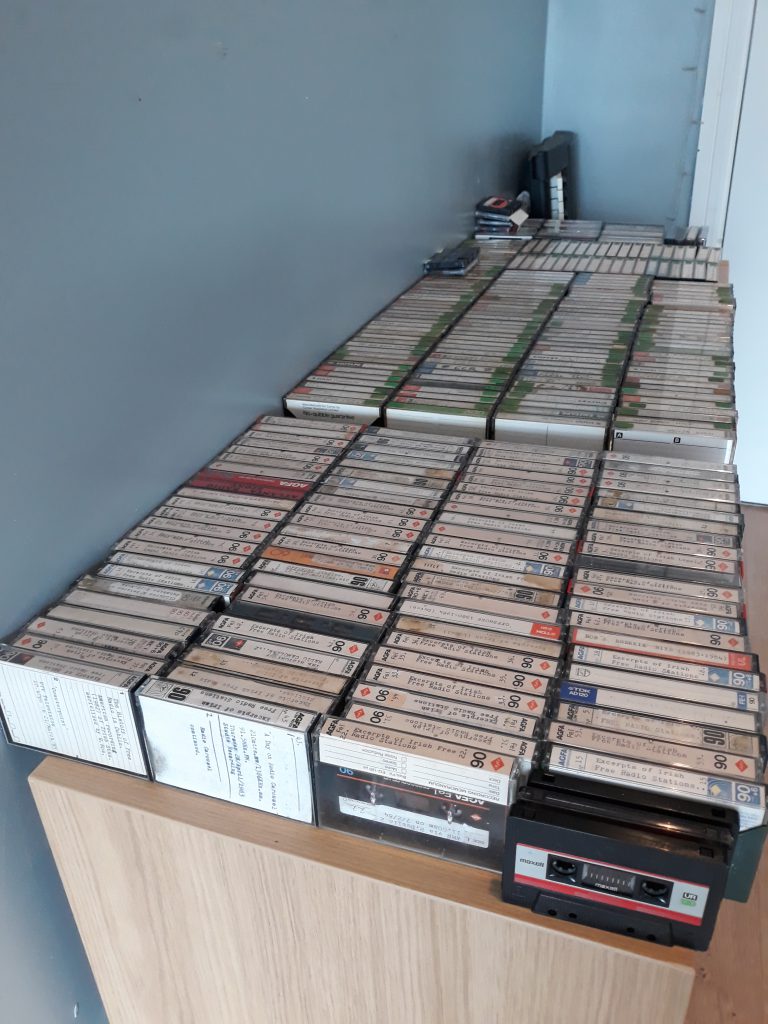 We are currently working on several large collections and a number of smaller donations, including the Skywave Tapes Collection and the Leon Tipler Tapes Collection (read more about our collections here). Recently, we assembled all of the cassettes in Dublin to give you a sense of the volume of material involved (photo above).
Brian Greene has done most of the digitisation over the past two years and is seen here in his Aladdin's Cave of radio memorabilia, the Dublin HQ of Pirate.ie.
In order to speed things up we recently acquired new equipment, a beautiful Tascam 302 double tape deck, from Broadcast Technical Services. Many thanks to Joe King of BTS for his assistance with this. The Tascam and roughly half the cassettes are now in Galway where John Walsh is also digitising material.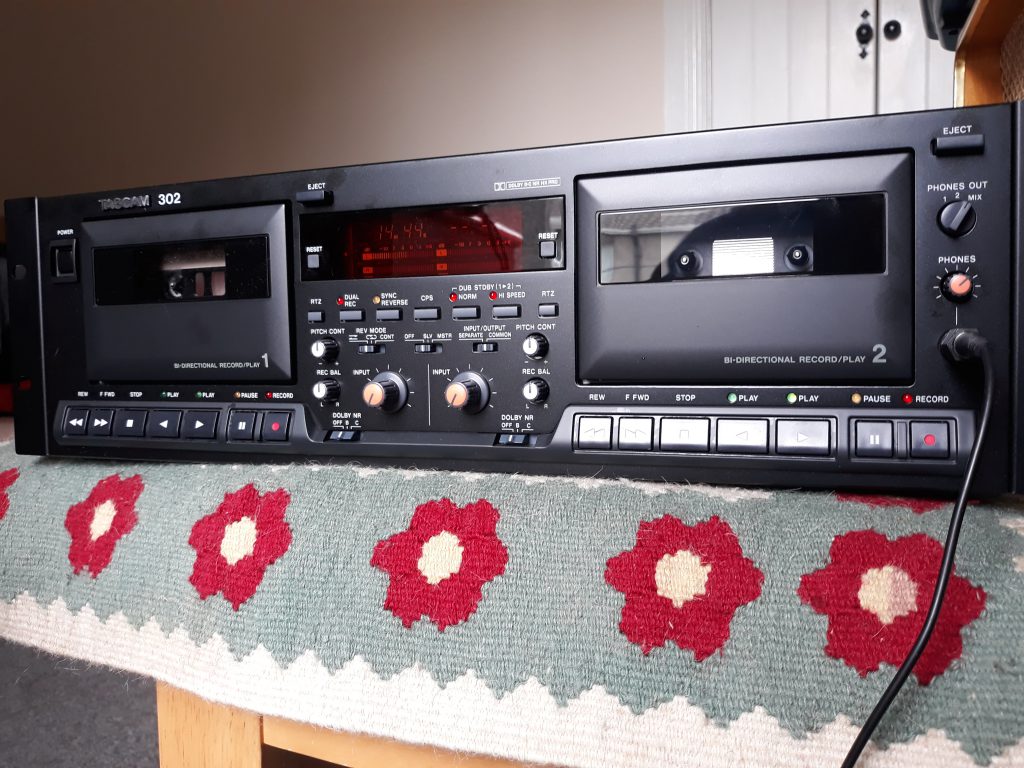 Our priority over the coming months is to digitise and share as many recordings as possible, along with individual station histories. We thank all those who assist us on a regular basis, particularly Ian Biggar of DX Archive. Following the success of our recent series on Galway, we plan to bring you further regional features, starting with a special series on the pirates of Counties Meath and Louth since the 1970s.
73s,
John and Brian