Podcast: Play in new window | Download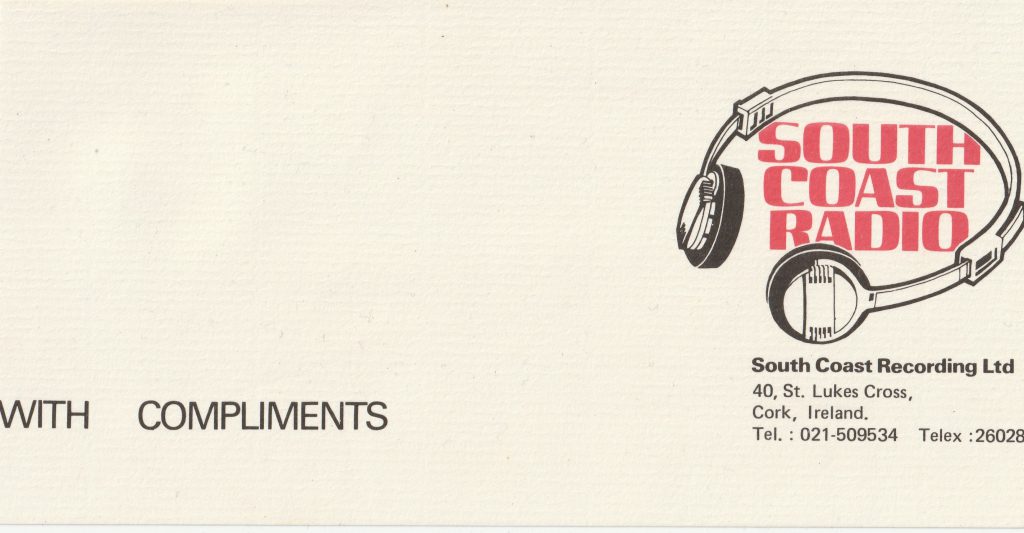 This is Siobhán Walls presenting the South Coast Top 40 on Saturday 9th October 1982. The recording begins at 1400 and is partially edited. It was recorded from 104 FM in mono and audio quality is fair with some distortion in places.
Siobhán's radio career spanned both pirates and legal stations. She was involved in the early days of Sunshine Radio in Dublin, reading her first news bulletin on 25th November 1980. She was appointed Head of News in Sunshine in November 1981 and also did a late-night show at weekends. In August 1982, she moved to South Coast Radio and would later work in another big Cork station, ERI. In the licensed era, Siobhán presented a late night show on the doomed national independent station Century Radio (1989-1991) and worked in television production in the 1990s. She is now a celebrant with the Humanist Association of Ireland. Thanks to Lillian O'Donoghue for background information and the recording.