Podcast: Play in new window | Download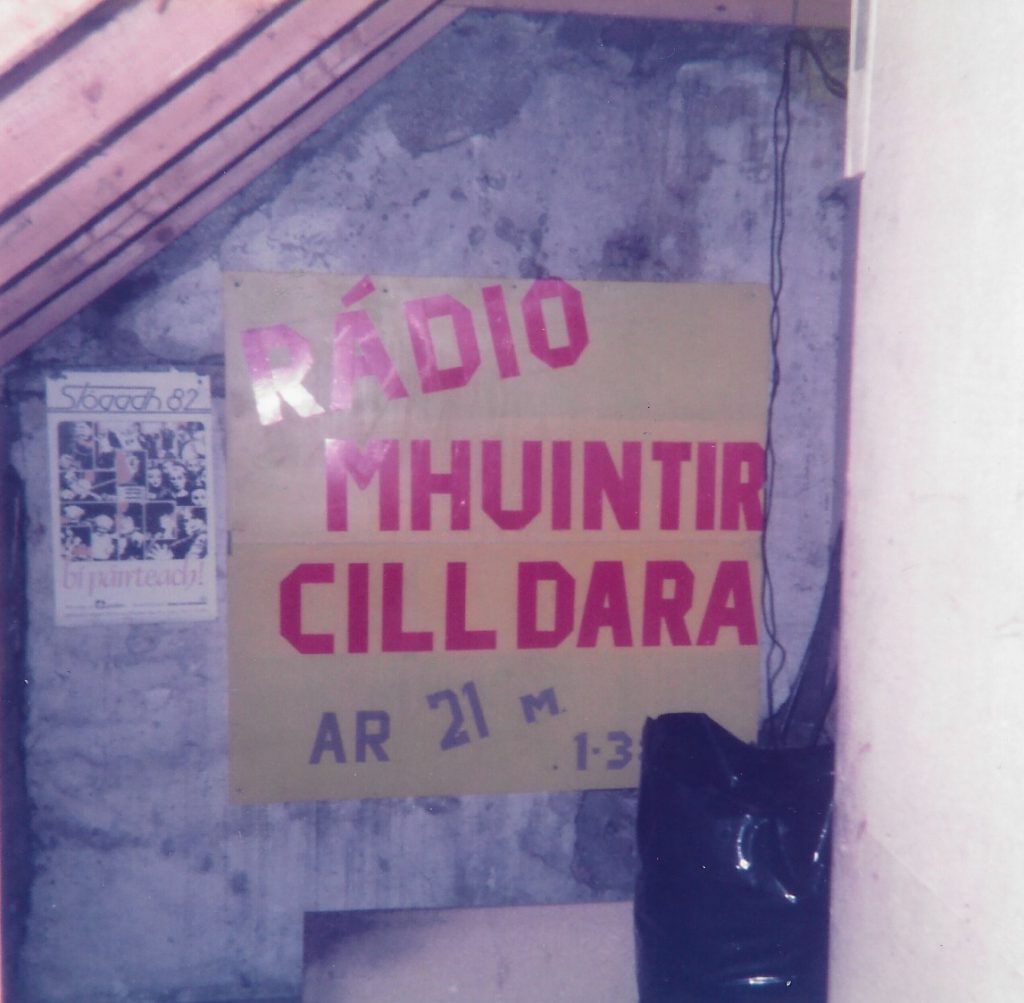 Kildare Community Radio (KCR) was a long-running station broadcasting from Naas in Co. Kildare from 1979 until 1988. This tape is of an afternoon show featuring a mixture of music including ballads, traditional, country and oldies presented by DJ John. There are plenty of requests and dedications from listeners, including a few who call in on crackly phone lines. It's a bare bones style of presentation with no station idents or adverts and a few technical problems.
No times are given but the recording is airchecked. It is dated 6th November 1983 and the frequency of 1404 kHz (214 metres) noted, but this is more likely to have been KCR's long-running channel of 1413 kHz to which it had moved by December 1982. Logs by DX Archive from before that time record it off-channel on 1400 kHz. KCR never broadcast on FM. A visit by DX Archive in 1981 recorded that the station was located in a large house called St. Martin's at Naas Harbour and that the building was dilapidated like so many pirate premises. KCR is listed in an Anoraks Ireland log from April 1988 but closed soon afterwards in advance of the December deadline for pirates to leave the airwaves.
This tape was made originally by Kieran Murray and is from the Anoraks Ireland Tapes Collection, donated to us by Paul Davidson.