Podcast: Play in new window | Download

This recording of Radio Dublin was made on the evening of Sunday 17th June 1984 from about 2250. It's not clear who the first presenter is because although the cassette label mentions Gerry Jones, James Redmond thanks 'John' for his show when he kicks off at 2300. There are plenty of letters requesting love songs on 'The Smooch' and James reminds listeners that they become 'smoochers' if they write in six times. There's also a mention of a Radio Dublin meet-up in St. Stephen's Green the previous Sunday and a programme for prisoners on Saturday nights. It's all evidence of the loyal listenership that Radio Dublin built up during its many years on air.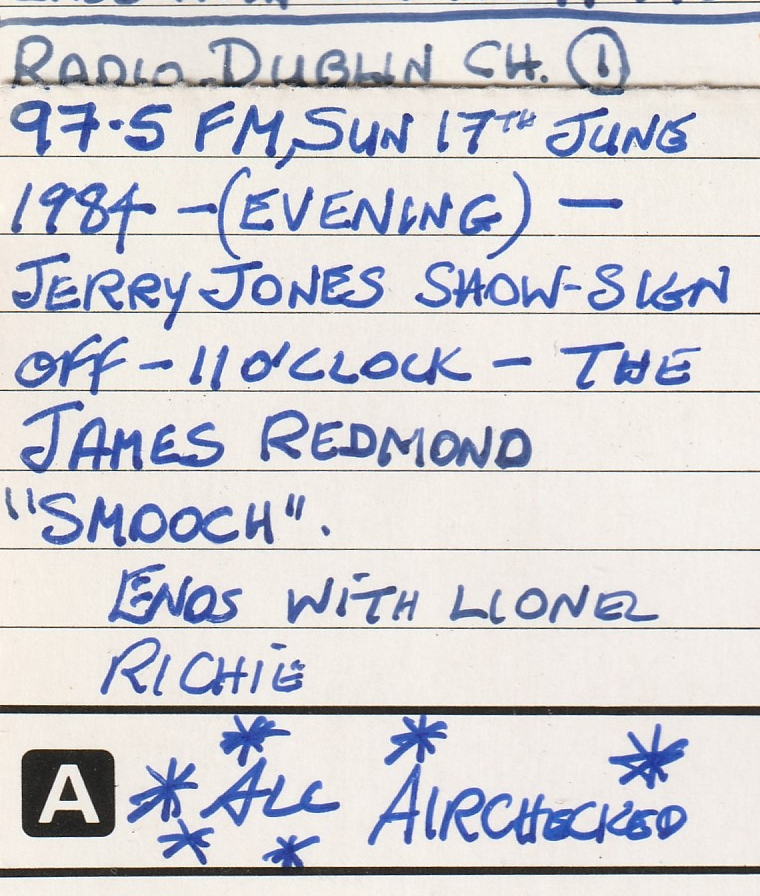 Audio quality on Radio Dublin often left a lot to be desired and there is interference from another source throughout this recording, apparently related to the transmission. This recording was made originally by Kieran Murray and is from the Anoraks Ireland Tapes Collection, donated to us by Paul Davidson.