Podcast: Play in new window | Download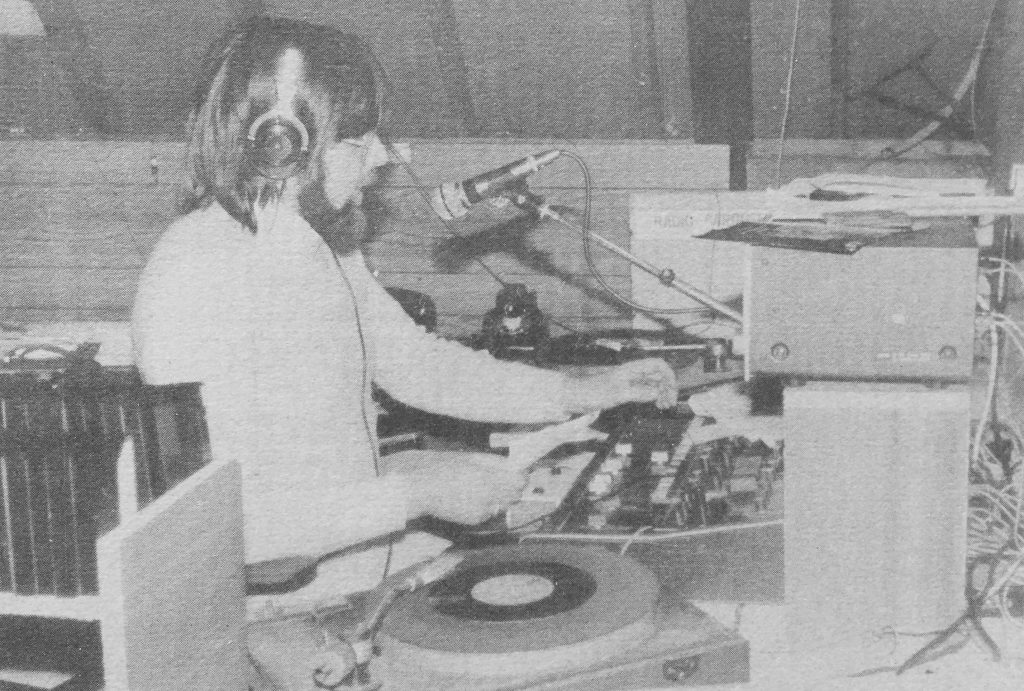 This is another early recording from Radio Carousel made in Dundalk itself on 3rd January 1979 from 1330-1403. Mike Ahern (aka Richard McCullen) is finishing his lunchtime programme and hands over to Eric Vaughan (aka Eric Griffin) at 2pm. The station was announcing 265 metres (1134 kHz) at this time and had moved to a better studio in Dundalk Shopping Centre. There are adverts for the shopping centre voiced by Mike Ahern himself, an ad for a business in Warrenpoint in Co. Down and a request from a listener in Drumiskin south of Dundalk, giving a sense of Carousel's core coverage area at the time. Both Mike and Eric worked in Carousel and Boyneside during the pirate era and continued in licensed stations afterwards as Richard McCullen (LMFM) and Eric Griffin (C103).
The tape is a bit wobbly in places but has withstood the passage of time relatively well and the signal is strong having been recorded locally. The recording was made by Kieran Murray and was donated to us by Ian Biggar.