Podcast: Play in new window | Download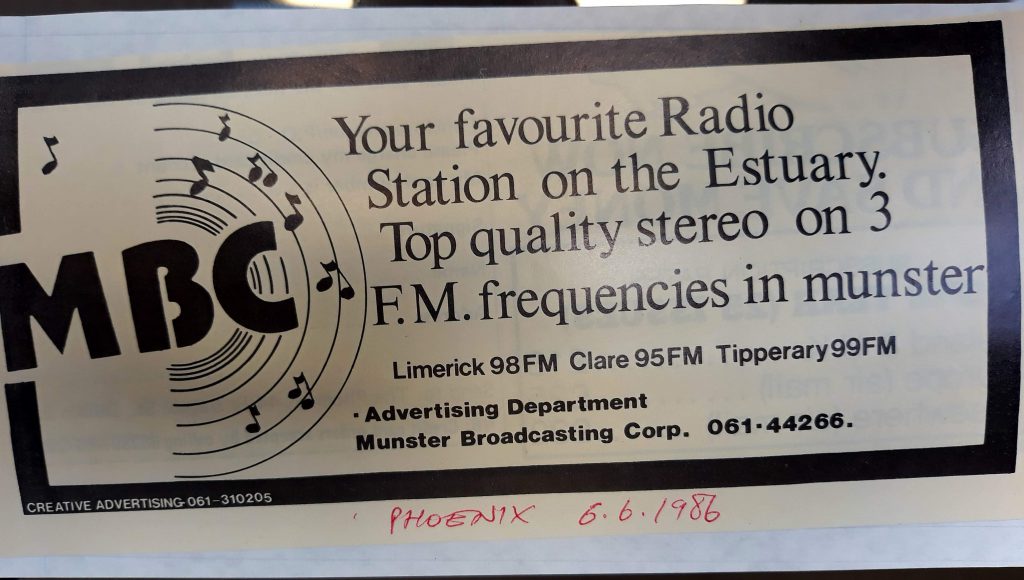 Limerick really punched above its weight in the golden age of pirate radio prior to 1989. There is some good material online about the Limerick stations including a blog about Big L, Liam Byrne's radio site, the DX Archive Limerick pages and our own entries featuring Limerick. This recording from July 1986 provides a snapshot of one of the city's lesser-known pirates at the time, the Munster Broadcasting Corporation (MBC) which despite the grandiose name operated from a tiny attic studio on Catherine Street in the city centre.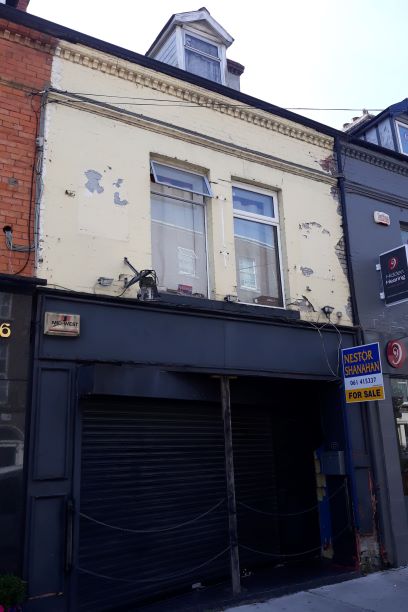 MBC was linked to earlier Limerick stations Radio Vera and Radio Munster. A corporation it wasn't, and it certainly didn't broadcast to the whole of Munster, although there were some ads from Tipperary and they claimed to have three FM frequencies covering Limerick, Clare and Tipperary. There was nothing remarkable about the music on MBC – it was the usual diet of the Top 40 – but it was a presenter calling himself Will Rogers who made an impact during our short visit to Limerick in 1986. He did a lunchtime show and also voiced most of the ads and jingles in one of the stranger mid-Atlantic accents of pirate radio in the 1980s.