Podcast: Play in new window | Download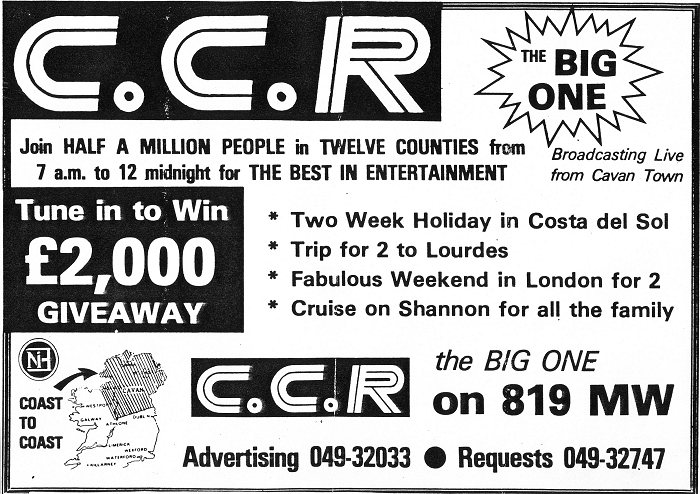 Generous giveaways are often associated with super-pirates such as Sunshine Radio and Radio Nova in Dublin, but Cavan Community Radio also had several high-profile competitions during its five years on air. In September 1984, CCR ran a competition for a sun holiday for two, inviting listeners to call the station if they heard three songs consecutively, 'Walk on By' by Larry Cunningham, 'When Julie Comes Around' by the C-60 band and 'Cavan Girl' by the Barleycorns. The 20th caller would win the holiday.
This recording was made from 819 kHz from 1242-1257 on 28th September 1984. Ollie Clarke is on air and the holiday competition is being pushed heavily. It is heard twice during the commercial break with one of the promotions featuring the voice of Don Allen.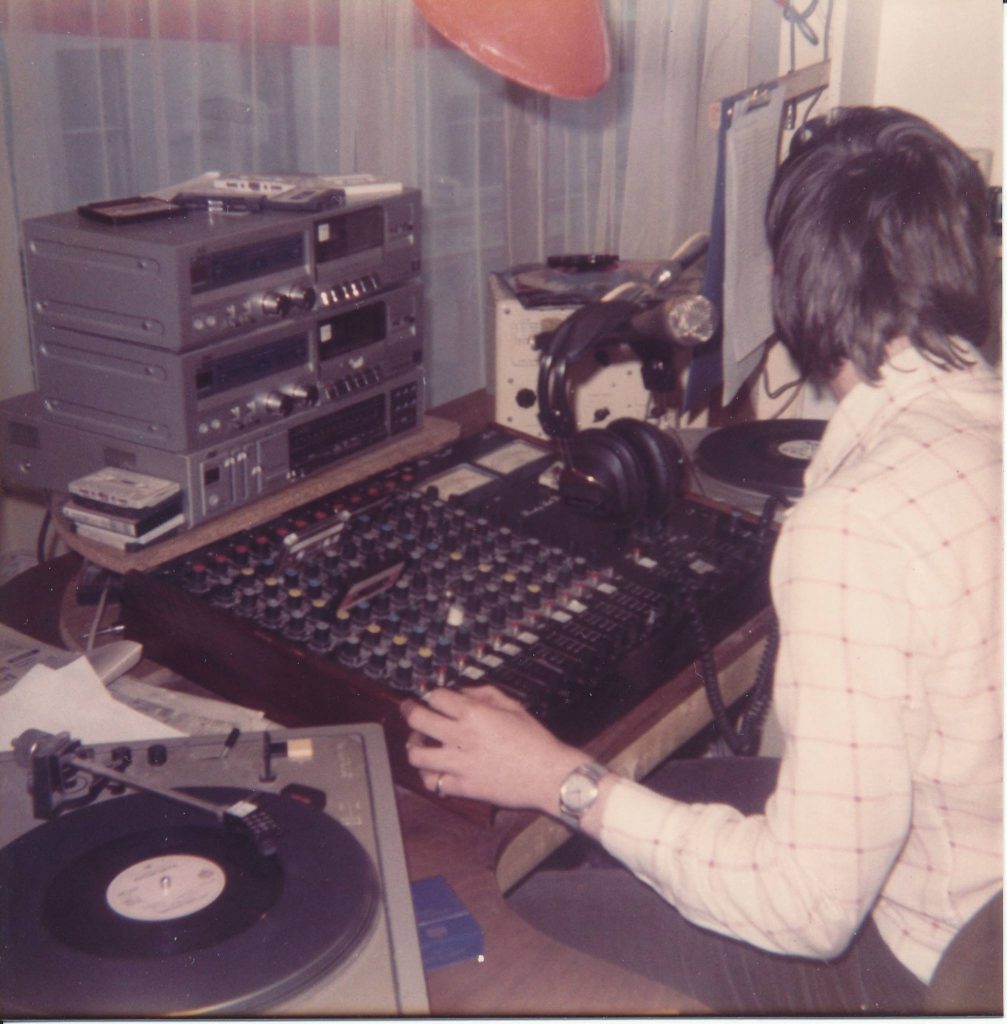 On Thursday 4th April 1985, CCR began broadcasting promos for another giveaway comprising a holiday and prizes worth £2,000. Four records, 'You must be Joking' by Lucky Numbers, 'Baby don't go' by Sandy Kelly, 'My Own Native Land' by Pat Woods and 'Breakaway' by Ann Breen, would be played in that exact order, only once, between Thursday 4th April and Friday 26th April. On hearing the last beat of the last record, listeners had to phone CCR on (049) 32747 and, if they were the tenth caller, they would win a holiday for two in Spain. Thanks to Seán Brady for this information.
This recording is from the Leon Tipler Tapes Collection, donated to us by Steve England.