Podcast: Play in new window | Download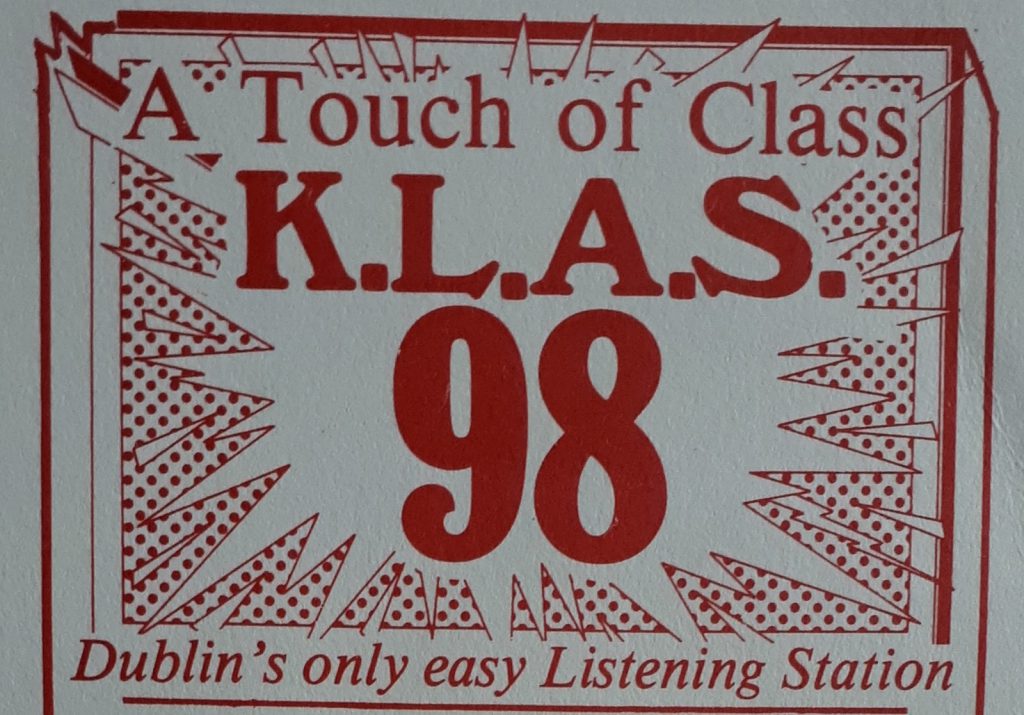 KLAS 98 (later Class) was an easy listening station which broadcast to Dublin from November 1986 until the closedowns of December 1988. It was set up by the founder of the Radio Carousel network, Hugh Hardy, and based first at a garage behind his north Dublin home. News bulletins from KLAS and overnight programming were relayed on occasion from Dublin to the Carousel stations in Navan and Dundalk. After Hardy stepped back in early 1988, KLAS moved to Dame Street in the city centre and was managed by David Baker. It then moved to Harcourt Street where it was taken over by television aerial salesman John J. May.
This recording from 98.5 FM is of Hugh Hardy presenting on the 26th of December 1986 from 1637-1722. News is read by a very young John Walsh. The voice of the late Bob Gallico is heard on an advert. There are no time checks or references to St. Stephen's Day in the links so this could be one of the automated 8-hour VHS tapes used by KLAS for overnights.
John Walsh has written his memories of KLAS here and we have further recordings in the archive here. This recording is courtesy of DX Archive.